Welcome to the KTV in Barby.
From forwarder to logistics specialist.
---
Reliability, understanding and innovation - we have been defining these values for 30 years and contribute to the success of our customers. We can look back proudly on our roots in Krefeld and nowadays we manage complex logistical tasks from Barby in Sachsen-Anhalt.
30 years ago, we started as a classic forwarding agent in Krefeld. When we moved to our current location in Barby in 1994, we developed into a specialist for food and building material transports. The headquarters have been located in Barby since 2004. The requirements of our customers have risen rapidly and meanwhile we store goods in high silos,  7 modern warehouses on more than 10,000 m² and take over value-added services (VAS) for our customers. Since the summer of 2017, we have been in a new administration building to ensure that our organisational processes are always carried out in the best and most innovative way.
Welcome to the KTV in Barby.
The Management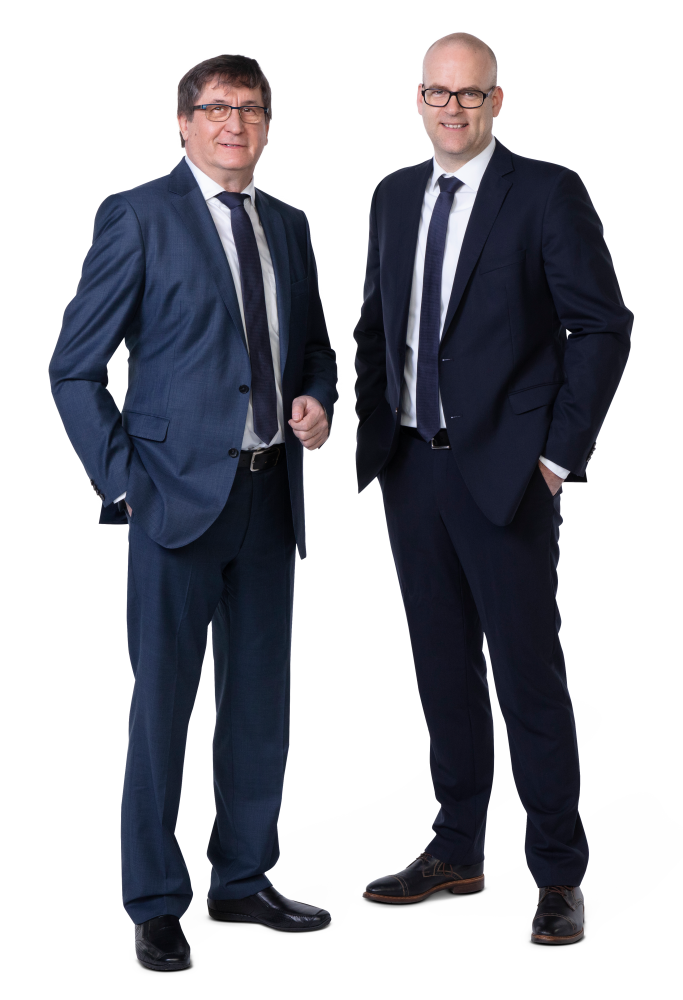 Michael Falcke (left), your contact person for the operative business.
Matthias Gehrigk (right), your contact person for commercial matters.